DJI Phantom 3 Professional and Case - Port Elizabeth
Tuesday, 19 July 2016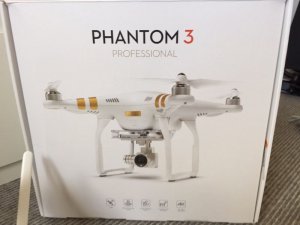 Item details
City:
Port Elizabeth, Eastern Cape
Contacts

dicken

0842609587
Item description
For sale is my beloved Phantom 3 Professional. This was purchased at the end of October so still has 3+ months of manufacturers warranty from when i registered the device. This is not a toy but a top of the range professional drone capable of capturing 4K video while streaming live directly to your mobile phone. Its in immaculate condition, not a single mark on it as has only been flown a handful of times. Im only selling due to not getting enough free time to use as busy with work and other commitments. This is capable of flying over a mile away and has multiple safety features to enable it to fly home and land safely where it took off without you needing to do anything. It really is amazing and the footage it captures is breathtaking. 24 satellites at a time keep it on track and enable you to confidently fly off and capture amazing images and videos you just cant get from the ground. This sale comes with everything you need, battery, charger, light bridge controller, 2 sets of propellors in perfect condition with a dji branded pouch for keeping them together, various accessories and replacement parts that come with the drone and a hard shell backpack case that can carry everything you need to use it out and about. It also comes with a 16gb memory card and has all the original packaging. I must stress this is the Professional model not to be confused with the phantom 3 4K. This is the superior model and you can confirm and browse all the specs on the official DJI website. Please do check their website and read up about the product if you dont know much about it.

I guarantee this is in literally brand new condition and works perfectly so buy with confidence. Any questions just ask but please no time wasters, this is a professional bit of kit and not a toy.