Are we looking for you or are you looking for us - Port Elizabeth
Friday, 26 August 2011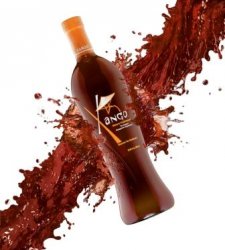 Item details
City:
Port Elizabeth, Eastern Cape
Contacts

Jack van Rosmalen Independent Business Owner at XanGo
Item description
Xango our company started in October 2011 in Johannesburg.
XanGo is a networkmarketing company in the health industry.
We are not a sales company, we build consumer networks.

XanGo is a categoy creator in the health industry and comes on the market with a special fruit drink made ​​from 100% Mangosteen.
Mangosteen has many health benefits that the medical community does stand amazed.
More than 20 million customers worldwide use these special drinks daily for their health and physical discomfort.

We are looking for team leaders who can build a consumer network.
Do you want more information send an email to infomangosteen@kpnmail.nl
XanGo information on the subject.
Enter your name and telephone number.